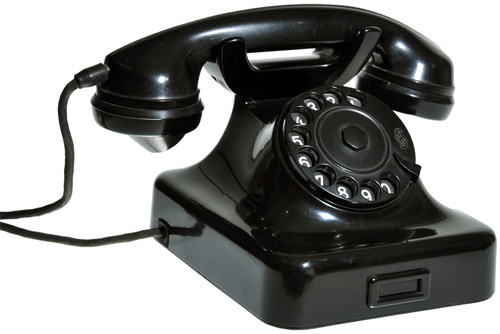 It's very important to recognize that your time is worth money. With that in mind, having constant inquiries from customers can get expensive. In order to save time, and thus money, it's helpful to evaluate what you can do to reduce the number of customer calls and customer emails you have to respond to each day. In my ecommerce business we had 3 questions that came up over and over:
1. Where is my stuff?
2. How do I return this?
3. Why am I being charged customs?
We had answers to these questions in our FAQ but most customers were not reading it, and instead calling and emailing. Here's what we did to make it easier for customers to find answers to these questions:
1. Added delivery time details to product pages and check out
Customers want to know when they will receive their items so it's important to set expectations. We would get customers who'd place an order and then email the next day to ask where their shipment was. Since my ecommerce business makes everything to order we aren't able to ship immediately.
It now says on every page of our site that orders ship in 3-7 days. We also say on our check out pages that all items are made to order and we are a small business, so we need 3-7 days to ship orders. We explain that a delivery confirmation email will be sent as soon as an order goes out, so our customers can track their packages. We also remind customers to check their spam folder for these notices.
2. Put Return Information on Invoices
My ecommerce business sells apparel so we get a lot of returns due to sizing issues. To make returns easier, we have return instructions printed on the invoices that go out in our shipments. We instruct our customers to go to oursite.com/returns and fill out a simple form to do a return request.
This makes the return easy for the customer and streamlines the returns process for us. Since implementing this solution we've had almost no emails or calls about returns.
3. Warn International Customers About Customs
My ecommerce business is US-based, so customers outside the US frequently get hit with customs fees. If they are not used to shopping internationally, this can come as a shock.
When our customers select a shipment location outside the US a notice appears telling them that their country may charge customs fees. We explain that we cannot calculate or control these charges, since they are dictated by our customers' home governments.
This notice has significantly reduced the number of complaints we've received about customs charges.
4. Links to our FAQ From Our Contact Page
We linked the portions of our FAQ that address our most commonly asked questions right on our contact page. For example, it says "Have an order status question? Please read this." It makes those answers extra easy for customers to find and encourages them to read our published answers before emailing us.
What questions do you hear most frequently? What changes can you make to your website to reduce your call and email volume?
This content is copyrighted. See my content sharing policy here.