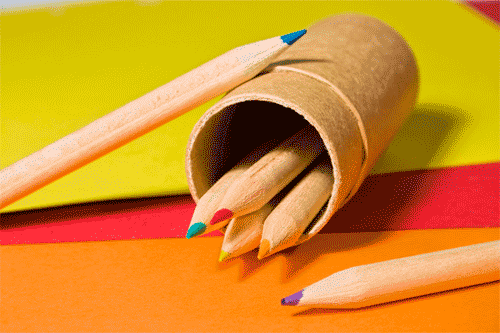 It's trade show season, so I thought I'd share a few of my favorite trade show tips. While I've seen lots of great articles online about doing trade shows, there are several insider hints that I haven't seen other trade show veterans talk about, so here are 7 things I've learned with experience that I wish someone had told me before I ever did my first trade show:
1. Do not do it without a car
If you are staying in a hotel right near the convention center hosting your trade show, you might think you can get by without a rental car. While getting by without a car can be cheaper, it can also be a serious hindrance. In most cities, a car is indispensable for several reasons (some of which I will talk about in a minute). First and foremost though, if you forget to bring something with you and you need to get out and replace it you are totally screwed if you have no way to get out and procure the replacement.
When we did our first trade show in Las Vegas we realized we were short on Command hooks and forgot our display for our belts entirely. Thank goodness we had a rental car, we were able to find a nearby Target and collect the items we needed to complete our trade show booth.
2. Be strategic about sustenance
Convention center food is overpriced and gross. Save your taste buds and your wallet by stocking up on non-perishable food items at a grocery store (again, having a car comes in handy in case you need to drive to a supermarket). Think about things like apples, carrot sticks, pita chips, nutrition bars. You want food that's easy to carry, easy to eat quickly and neatly, won't smell funky and will hold up okay if it's in your bag all day. Energy drinks are also helpful, especially since trade shows often involve schmoozing at after parties that can go fairly late into the night after you've worked all day.
Having some bottled water and mints on hand is a good idea too. You can get dried out and your breath can get smelly if you are talking to people all day. Avoid offending by staying hydrated and minty. (Select mints over gum, you don't want to be chomping on gum in front of customers.)
3. FedEx is your friend
If you are flying out of town to do a trade show, the cheapest way to get your booth gear out to the show is in your luggage. That said, for most exhibitors that's not going to cut it. I know we end up having to ship stuff when we do trade shows. If you need to ship items keep in mind that the trade show will try to sell you on using their shipping and receiving services, but those conveniences come with hefty fees. Even shipping your stuff to your hotel or a FedEx location in a hotel or convention center gets expensive. They charge handling fees on every box and it's based on how much those boxes weigh. The costs really add up.
You can save yourself some money if you are willing to pick up your shipments at a FedEx location nearby. (Again, that rental car is making itself useful!) FedEx will hold shipments for customers for 5 days at no additional charge. (Unless it's a FedEx in a convention center or hotel, they will charge you a small fortune.) You just have to pay the shipping costs (way cheaper than paying for shipping AND handling fees at a hotel or convention center). When you ship your items, just indicate that you want your shipment held for pick up and then retrieve your items once you get into town.
4. Do a dry run booth set up
Set up your trade show booth at your home/office before you leave for the show. This accomplishes two things: First, it helps you actually see what the booth will look like, sometimes things look different in our minds vs the real world. If you're stuck on how to set up your booth google for pictures of other people's booths to get ideas. For example, if you are showing a Pool Trade Show in Las Vegas you can google image search "booth at pool" and find some photos of booths to see how other people did it.
The other thing that a practice set up accomplishes is helping you build a list of what to pack for the show. Which brings me to…
5. Make a pack list
You want to make a list of every little thing that needs to come with you to the trade show. This can be stuff like scissors, pens, an exacto knife, packing tape, samples, promotional materials, etc. Write everything down so that as you are packing for the show you can check the items off your list and make sure you didn't forget anything. (Honestly, there's a good chance you will forget something but if it's something you can't do without, having access to car means you can likely go buy another one once you get into the city where the trade show is.)
6. Don't buy stuff before you go
If you need more clothes hangers, Command strips, tape, photocopies of your price list, etc. don't buy it before you leave and then pack it to send out to the show. It's a total waste of money to pay to ship something you can just go buy when you get to the show. Make a list of what you need to buy and then once you get into the town where the show is being held go buy it there. Every town that's hosting a trade show is full of Targets, Home Depots, Office Depots, etc. You can get hangers and photocopies in Las Vegas or Orlando or wherever you are going just as easily as you can at home.
7. You cannot live without these three tools: notebook, pen and stapler!
While lots of stores write orders at shows, there are just as many that do not. You'll have people who come into your booth and seem interested but for whatever reason don't pull the trigger. Here's what you want to do with everyone who gets into your booth:
First, determine if they are a buyer. If they are not, get them out of your booth. You are there to meet buyers and you don't want a buyer passing you up because you looked too busy to pay attention to them. People trying to sell your SEO, manufacturing, PR services, etc will talk your ear off if you let them, so do not let them. You say "thanks for stopping by but I'd like to make myself available to buyers, feel free to leave me your card and if we're interested we can follow up after the show."
If you are talking to a buyer you  want to gauge their level of interest in your product line. You can do this by chatting with them a bit. You want to get a name, where they are from, what products they seem to like and a little bit of info about their store (i.e. where is it, what are their customers like, etc.). In a perfect world, the buyer will write an order during the show. You can incentivize with show-only promotions like free shipping or discounts, etc.
If the buyer still won't buy at the show, here's where the notebook, pen and stapler come in. If you got a business card from a buyer staple that into the notebook with notes about what they liked, what their store is like, etc. If you didn't get a card, still make a note of who you talked to, where they are from, etc. When you get back from the trade show you're going to want to spend your time contacting these warm leads and trying to close those sales. You want to be armed with as much info as possible to help make that happen.
Even if the buyer does buy at the show, you still want to write down any info you were able to glean from chatting. These details can come in handy when you are trying to get them to re-order. It shows that you are really paying attention and giving them personalized service. For example, if a buyer tells you their customers are mostly teen girls and you have a new product that's perfect for teen girls it's helpful to know that is who the buyer is shopping for so you can steer him or her towards that product.
This content is copyrighted. See my content sharing policy here.