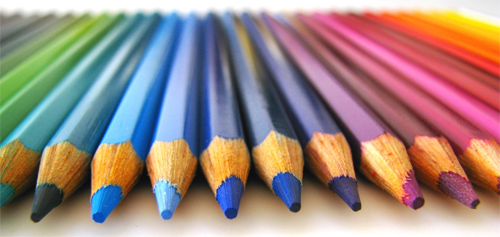 It's no secret: the more people in your target demographic who find your online shop, the better your chances are at making sales. Most of your website visitors are going to come from links or search engines. The good news is these things go together like peas and carrots. The more good quality sites you have linking to your site, the more search engines will favor your site. Inbound links are a top ingredient for search engine optimization.
Now getting 1,000 new links sounds like a daunting task. But what if I told you you could have more than double those inbound links to your online shop by this time next year? Let's make a new year's resolution: this time next year you are going to have over 2,000 inbound links to your website if you're willing to do about 15 minutes of work every day on your marketing. That's it! 15 minutes/day = over 2,000 links!
Now to start this plan you'll want to do a little reconnaissance. Start by making a list of sites where you could get links. Here are the categories to consider:
Bookmarking sites (i.e. StumbleUpon, StyleHive, Digg, Delicious)
Social Media sites (i.e. Facebook, Twitter, Flickr, Youtube, Pinterest, Tumblr)
Niche Directory sites (i.e. Unanimous Craft, Bust's Girl Wide Web, Indie Collective)
Blogs (i.e. Smaller Box, Design Sponge, etc.)
Make your list as extensive as you can, you'll be referring back to it every day until this time next year when you have your thousands of links. It might take a few hours this week to gather your initial list, but once you've got it you've basically got your to do list.
Now here's your regimen:
5 minutes: Posting new content to your website (i.e. a new product, a blog post, etc.). Make sure your content isn't 100% your products. You also want to produce interesting content so people don't feel like your site is nothing but a sales pitch. A site with good content is likely to get more attention than a site with nothing but products on it.
2 minutes: Posting a link to your new content on 2 social media sites (i.e. your Twitter account and your Facebook page)
2 minutes: Posting your link to your new content on 3 social bookmarking sites (i.e. StumbleUpon and Stylehive)
6 minutes: Adding your site to a new directory or pitching your site to a blog on your list of blogs to pitch. If you don't have new content to pitch to a blog, pitch your services as a guest blogger, since guest posting still gets you a link.
That's all you have to do. If you don't have new content to share every day, go back through your archives and share an older blog post or existing product on sites that haven't linked those pieces of content yet. This process should get you about 5 to 6 new links each day. By the end of the year you'll have over 2,000 new links. You should see a gradual boost in your site traffic, search rank and sales as the year goes on.
ATTENTION ETSY USERS: If you're thinking about enacting this plan for your Etsy shop, my advice is don't. If you spend 15 minutes/day marketing, you'll have dedicated over 90 hours of labor to your marketing by year's end. All that link juice is benefiting Etsy.com. Do you want to work an extra 90 hours this year to help Etsy be more successful?
I think 100% of your marketing efforts should 100% benefit YOU and only YOU. If you're going to invest 90 hours of your precious time marketing, do it with your own website so that 100% of the benefits are yours alone. Don't just take my word for it, leading marketing blog Copyblogger would say the same thing.
This content is copyrighted. See my content sharing policy here.