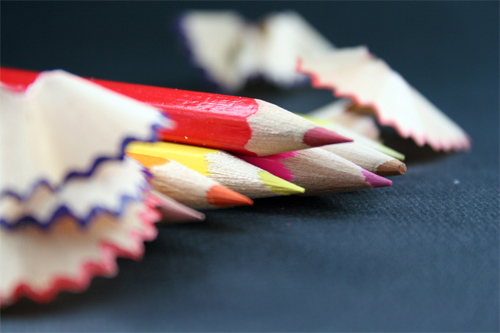 "You shouldn't invest in inventory until you have sales!" said Lori Greiner on a recent episode of Shark Tank. Greiner is a millionaire entrepreneur and panelist on TV series Shark Tank. If you don't already watch Shark Tank, you absolutely should! The series is about entrepreneurs pitching their businesses to a panel of wealthy entrepreneurs-turned-investors. If the entrepreneur is successful the investors will invest in their business in exchange for an equity share. Every episode is full of interesting commentary about entrepreneurship, but this comment from Laurie is a particularly good one.
The Shark Tank investors were talking to an entrepreneur who'd sunk $200,000.00 into inventory and his business was operating at a loss. He did not end up getting an investment offer. All the investors thought he'd sunk too much cash into inventory.
But Greiner's comment is a tricky one — how do you make sales with no inventory? Obviously it would be nice to have a proof-of-concept before you invest in inventory, but it begs the question, "can you sell something you don't actually have to sell?" Yes! And here are a few ways you can do it:
1. Pre-Sales
If you have a product you can only sell after it's been mass produced, hold a pre-sale to secure funds for production and to demonstrate that people do want to buy your product.
If you're running a pre-sale, you might want to offer your early adopter customers a discount. They are buying the goods long before they will be delivered and helping you get your first batch of inventory made. You can use your discount offer as a selling point to drive sales and reward customers who helped you get things going.
If you can't generate enough sales from a pre-sale to fund your manufacturing, that's a pretty good indicator that demand for your product might be less than you expected. Better to know this before you spend your capital on inventory rather than after.
2. Made to Order Products
Made to Order products are a great way to start selling goods before you produce them in bulk. You can make the products yourself or have them made as orders come in. This is a great way to see what people will buy before you stock up on finished goods. If you aren't going to be making your own products to order, look into suppliers that provide this service such as DropShipDTG or Art of Where.
3. Small Batch 
While it might be cheaper per piece to make 10,000 of something, hold off on that kind of inventory level until you know you can sell the goods. Consider producing your finished product in smaller batches, even if the unit cost is a lot higher, just to test out sales before you mass-produce.
A friend of mine who designs and manufactures sleepwear actually market tests styles of sleepwear from other companies before she manufactures. She goes to retail stores and buys different styles of pajamas to sell online. She makes notes on what sold — details like colors, sleeve length, fabric type, etc. and designs her own sleepwear based on that sales data. Although she doesn't actually make money selling a few dozens sets of pajamas she bought at Target, she is able to gather enough sales data to know what she should be producing for her own product line.
This content is copyrighted. See my content sharing policy here.