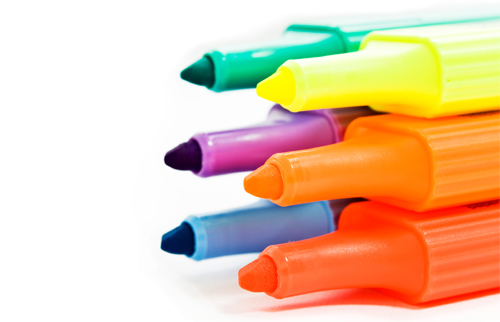 Imagine you are at a craft show and you see a really cool screen printed tote with a design you recognize on it. It's a design you know belongs to someone else. Would you buy from that exhibitor? Would you call them out for being a thief? What if the designer is George Lucas or Stan Lee and the tote depicts Darth Vader or Spiderman?
Is this different than what Paperchase famously did when they stole from independent artist Hidden Eloise? Is it okay to steal from Marvel or DC or Sanrio or Lucas Arts just because they're bigger? Careful how you answer that. If you're lucky one day you're going to be big and someone's going to want to steal your creations. Are you going to be as lax about it?
Here's why stealing is stealing and it sucks no matter who you are stealing from.
1. It's illegal
I don't care if you think you're protected by parody or free expression. If you are making something for profit/commercial purposes no judge is going to look favorably upon what you're doing. The legal definition of parody is narrow and when you are clearly just using someone else's creation to make a fast buck your chances in court aren't good.
I find it disappointing that major intellectual property holders like Marvel and DC don't more rigorously protect their property but that doesn't mean they never do it. It doesn't mean they won't bust you and take everything you own. It's not worth it. If you think you'll fly under the radar because you're small think again. Big and small intellectual property thieves get caught all the time.
2. You are ripping off other little guys
When you steal from companies like Lucas Art or Sanrio you're not just hurting them. You're hurting the people they license to and not all of their licensees are mega corps. While you're ripping off intellectual property other people are paying to license and they now have to compete with you in the marketplace. Your cost of doing business is less because you're not paying licensing fees and their cost of doing business is more because they are.
It's also important to consider that licensing is an important revenue stream for companies like Marvel, DC, etc. and when you steal their creations you're hurting the licensing part of their business. That licensing money is what allows those larger companies to hire people and create jobs.
3. You're showing your own lack of creativity
If I see your craft fair booth or online store full of unlicensed Storm Trooper, Mickey Mouse and Hello Kitty designs, I will think you suck and have no creativity of your own. You're not building a brand by trying to make a quick buck off of someone else's brand. I don't care if you put Darth Vader in a dress or put Mario and Luigi in a pizza parlor, these characters do not belong to you and regardless of what you do with them, you're not creating something of your own. Slapping these characters on a t-shirt or tote or pendant without paying for licensing tells me you are lazy and don't have ideas of your own.
So what about those who pay for licensing?
I really have no issue with this. If you are legitimately paying to license Angry Birds or Pikachu that's fine. It's a perfectly legal business model.
In those instances where something is being licensed one of a few things is going on.
A. The company's business model is built around licensing stuff and their branding isn't an important part of their business.
B. The company's business model has nothing to do with the art they licensed and it's just helping them sell their already established brand. (For example Zippo licensing from Harley Davidson. Their business is really lighters, not the designs on them.)
C. The company has licensed a collaboration deal that incorporates their established branding with another company's established branding. (For example Johnny Cupcakes collaboration with Hello Kitty.)
Before you try to "get creative" with someone else's characters, consider the legal ramifications and what it says about your ability to build a brand of your own. If you're trying to figure out how you can make money by just designing characters of your own, stay tuned. I'll be talking about that tomorrow.
Don't forget, publicist Lauren Aseff is spilling her secrets about how to get your products into TV and movies. The deal is running this week ONLY, so don't miss out.
This content is copyrighted. See my content sharing policy here.