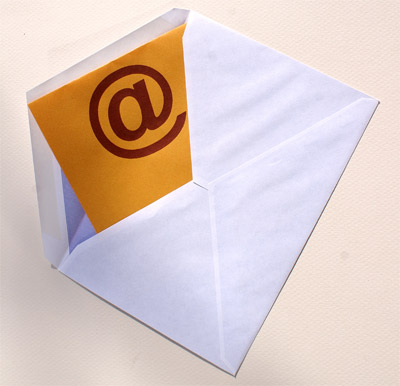 If you've got a mailing list chances are you think "bigger is better". I'm here to tell you, it's not. More opens and clicks are better, not more subscribers. There are two reasons this is the case:
1. Cost
Most mailing list providers (Mail Chimp, Constant Contact, etc.) charge you based on how many emails you send. So if you are sending 10,000 emails per month you are paying more than if you are sending 500 emails per month. So why would you want to pay to send email to people who aren't opening your emails? Save yourself some cash by keeping your list clean. That means regularly removing inactive subscribers.
2. Deliverability
Email service providers (Yahoo, Gmail, etc.) keep track of whether people are opening your emails. If a tiny percentage of your subscribers are opening, those services are more likely to assume your emails are unwanted to send them right to the junk folder, which means you won't be getting much benefit from your mailing list.
So how do you make sure your list is lean and clean so you can get the best bang for your buck and increase your chances of getting your emails into your customers inboxes?
1. Do not add people who didn't give your permission
Don't add people to your mailing list unless they gave you permission to do so. Simply adding people without permission is rude and spammy and is going to make your customers angry, so don't do it, no matter how tempting. There are lots of legitimate ways to get people to join your mailing list, here are a few ideas:- offer a coupon code for signing up
– accept mailing list sign ups at live events like craft shows or festivals
– run a contest people can enter by joining your mailing list
– offer the option to join your mailing list during the check out process on your website
2. Clean up your existing list
Your mailing list program probably gives you data on which subscribers are opening your emails and clicking links in them. You can use this information to get rid of inactive subscribers. Gather a list of subscribers who haven't opened your mailing list emails or clicked on your links in the last few months and send those subscribers a message letting them know you've noticed they haven't been opening your emails. Ask them to confirm that they still want to be on your list. If they don't respond or confirm, remove those subscribers.
I do this with my own mailing list about twice a year and shed thousands of subscribers every time. I know that sounds like a lot of subscribers to lose, but it means my open rates are much better and I'm not paying to send email to people that don't want it. That check-in email also gives the inactive subscribers a chance to stay on the list if they still want emails from us.
With the holiday season around the corner, now is a great time to get your list clean before you start sending all those holiday season promotions.
This content is copyrighted. See my content sharing policy here.