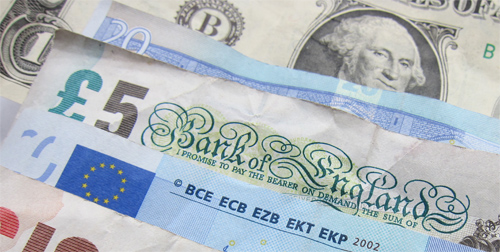 We all want to come up with ways to make more money and sell more product, but it's so easy to overlook some of the easy ways to do it. In the last 12 months I've employed a few techniques that helped us sell more product. Try these out with your product line:
1. "Starter" Products For Customers Short on Funds
Even if you have moderately priced products, there will be customers who can't afford to spend $10 or $20 or $50 today. That doesn't mean they won't spend $1 or $5, especially if they really like your products. Most of my products range in price from $15-$50 but I do offer 1″ buttons for $1 and magnets and keychains for $5.
Theses mini-accessories feature many of the same illustrations on my more expensive products like messenger bags and t-shirts but they're affordable for just about everyone. They're inexpensive to produce so my margins on those items are terrific. In 2013 we sold several thousand dollars worth of these impulse-buy items. It was a tiny share of our sales for the year but it's still money we never would have made if we didn't have products at that price point.
Even if you have a moderately priced line like mine, think about new items you might be able to offer for $5 or less to snap up some of those impulse-buy dollars, especially at live events like craft shows and festivals. Check our sites like epromos.com and other promotional goods websites. They often have a whole host of products you can have decorated for $1 or less.
2. 2 For 1 Deals to Move Overstock
Since much of my inventory is produced in large volume (screen printed shirts, batches of belts, etc.) it's inevitable that I will end up overstocked on products here and there. Maybe something that had been selling well tailed off or something I expected to sell well ended up being a middling performer. Whatever the case, I have limited space for inventory so if somethings not moving quickly I have to figure out how to get it off the shelves. I recently solved this problem by offering a 2 for 1 deal on my website.
Customers who generally like our designs and are looking for a deal can order 2 shirts for the price of 1 on our website. They tell us what shirt size(s) they want and give us some information about preferences for design themes and shirt colors. They know the actual shirts they get will be a surprise (since we are selecting from shirts we're overstocked on) but we use their preferences to try to find shirts we think they will like. Our margins are still very good at half off, so it's a win for us and our customers.
You might simply prefer to put overstock inventory on sale in your shop, but the reason I like this strategy is that it encourages your customers to buy 2 items instead of just 1. If I simply marked all my overstock items at half off on a sale page I would have more orders for a single item. This strategy guarantees that each order will pick up at least 2 items.
3. Volume Discounts to Encourage a Bigger Purchase
We usually retail our shirts for $25.00 but when we do live events we also offer a volume discount of 2 shirts for $40.00.  This discounting offer usually results in more than half of our live event customers buying 2 or more shirts. We offer similar deals online, with coupon codes that are only effective for spending a certain amount.
If you can offer a volume discount on your products give this technique a try online or at your next live event. You'll likely see a big boost in sales, especially at live events. If you can't afford to offer a volume discount on all of your products, select 1 or 2 products you sell a fair amount of and try this strategy out with those items first.
This content is copyrighted. See my content sharing policy here.