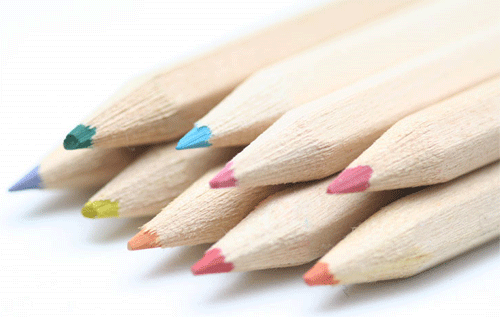 Over in the Craft MBA/Creative Empire world, fellow bloggers Megan Auman and Tara Gentile have been talking about the "why" of running a business. The discussion was brought on by a book that covers the importance of understanding why your business exists. In a round about way, this "why" question ties into the long-standing concept of having a company mission statement and a unique selling proposition (USP). The "why" question asks a few things:
Why should customers love your business and buy your products?
Why is your company different than every other company out there?
Why does your company need to exist?
As this discussion developed, I heard entrepreneurs saying things like "my company exists because I want to work from home and be with my family" or "I enjoy teaching." These are totally valid reasons why you should pursue your business, but they aren't the answer to the questions above. The "why" that needs to be satisfied has to do with customer experience. Why are you different? Why is your brand/product better than your competitors? What do you do for your customers that no one else is doing?
Megan writes "people don't buy what you do, they buy WHY you do it". I actually believe "people don't buy because of what you do, they buy because of what you do for them." Have you built a product or brand that, just by association, can make a straight-laced suburban dad feel like a bad ass? That's what Harley Davidson has done. Have you built a brand that makes women feel like creative, organized, resourceful, super star homemakers and hostesses? That's what Martha Stewart has done.
A guy doesn't buy a Harley motorcycle because he wants a motorcycle. He buys it because he wants to feel young, edgy and a little bit dangerous. A woman doesn't read Martha Stewart Living because she wants to know how to make Thanksgiving dinner. She buys it because she wants to feel like she is the best and most impressive hostess under the sun — with the tastiest food and the best looking spread on the dining room table. She wants people to marvel at the origami place card holders and wonder how she can be so creative and pull off a meal so elegant. These brands are not selling transit or recipes and hostess tips, they're selling a lifestyle.
If you want a good USP, a good mission statement, a good brand — your why needs to address the emotional need your brand fills for your target demographic. Your customers probably don't care all that much that you started your company because you want to work from home or that the work you do makes you happy. They care if you can make them feel like a great mom, a free thinker, a rebel, a stylish dresser, smarter than the next guy, etc. Marketing to an emotional need or a lifestyle is what helps your products and brand really resonate with your target market — it's something just about every major successful brand does.
My Why:
Listening to the conversation about companies finding their why, got me thinking about our "why" at Ex-Boyfriend. It's something I've always felt pretty secure in, but never written about before. It was best summed up by a customer who bought several of our products last weekend at Art Star. She said, holding up a bag featuring a driver riding on the back of a shark, "If you don't know why this is awesome, get out of my office."
Our company tagline is "clothing that starts conversations", but more than that, it starts conversations for a specific subset of people. People who get why absurd humor is funny and want to connect with other people who get it. We aim to create products that are simultaneously artistic and clever, so that our audience, by extension, feels artistic and clever for displaying our work on their clothing and accessories and gets to connect with other people who get them. Finding a product that you get, and helps you connect with other people who get you is a powerful thing.  It's what brings our customers coming back. We're trying to make our fans part of an inside joke that their kind of people immediately get. It allows people to simultaneously feel a sense of belonging and exclusivity.
I know this is what we're doing with Ex-Boyfriend because I see it in feedback from our fans and experience it when I wear our products. When I wear our tees strangers do talk to me — my kind of strangers, people who get my kind of humor and people I want to talk to. People who probably read the kinds of books I read, watch the kind of movies I watch, listen to the kind of music I enjoy. When people come up to me at a bar and say "That's awesome!" and point to my shirt, it's like a secret handshake was exchanged. Ex-Boyfriend is creating a cultural shorthand for our tribe of people, which is what every brand should aim for with its products, company culture, content, etc.
While our products and branding came from the kind of people we are as founders, it's really not about just us, it's about producing a brand and products our target demographic really feels an emotional connection with and sense of belonging with. Sure, we wanted a creative outlet, financial independence, etc. — all those things entrepreneurs value. But that's not our why and it's not what our customers are getting when they shop with us. They're getting a need fulfilled.
What's your why?
This content is copyrighted. See my content sharing policy here.