In yesterday's post I made reference to Blue Q's clever use of product packaging to sell a mundane product. I wanted to talk about that a little more today because I think it's a very valuable tool for selling your wares.
Creating a product that no one else is selling is extremely difficult, I'd be willing to bet the vast majority of my readers aren't doing this. So if you can't be without competitors, marketing, branding and package design are your next best options for standing out and appearing to be unique. There are too many people selling soap, bags, candy, necklaces, t-shirts, etc. to simply start another brand with products that are pretty or smell nice or taste good. To be successful, your branding and marketing needs to have something buzzworthy or unique about it.
Below are some terrific examples of companies that are selling completely unremarkable products. Stuff you can pick up at any Rite Aid for less than $5.00. These companies have turned the mundane into something awesome with clever packaging and branding.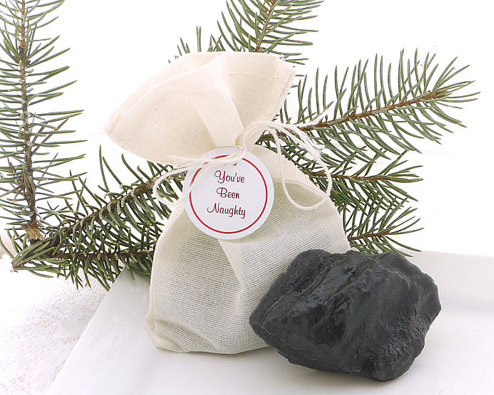 So Stinking Sweet has done an amazing job of turning soap into a brilliant holiday stocking stuffer. People might not rush out to stick a bar of Dial in a stocking, but shape the soap like coal, add a cute little gift tag and snap a picture of the soap in front of a spring of evergreen and you've got holiday season gag gift magic.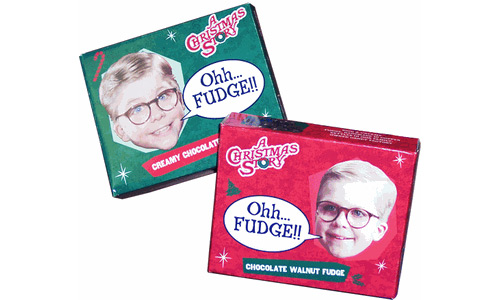 You can get a good old Whitman's sampler for a few bucks, but that starts to look a little less fun when you can order A Christmas Story themed fudge from Candy Crate. The deliciousness of the candy is almost beside the point, the product packaging is what makes this novelty item pop culture gold.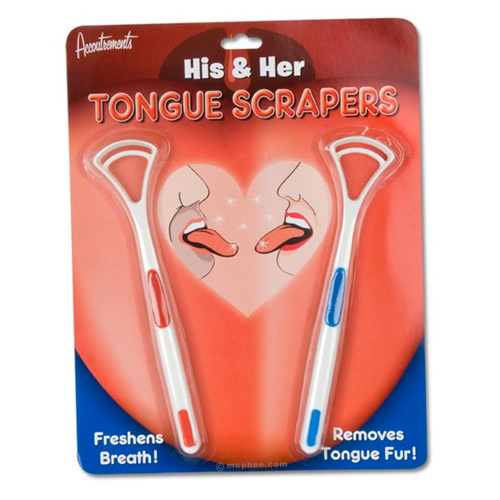 Archie McPhee is the master of making mundane products fun with great package design. They've turned something as clinical and dull as a tongue scraper into a terrific gag gift for a bachelor party.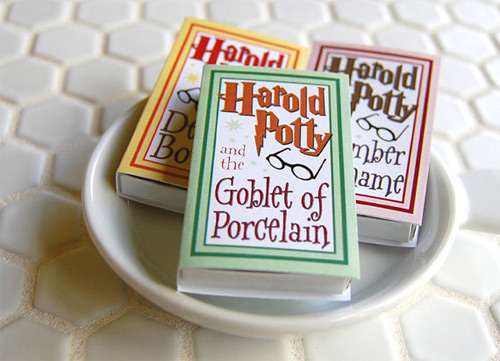 DippyLuLu cleverly turns a book of matches into a novelty gift with great package design. You can usually get matches for free at your neighborhood bar, but add clever presentation and suddenly the same item becomes a fun little hostess gift.

The Pirate Supply Store is another great example of selling mundane products with clever packaging. Pictured above, is their monkey leash. The leash is literally a length of rope with a label on it, selling for $9.00!
Takeaway for you:
If you can't create exceptional products, find another way to be exceptional. Product presentation is just as important (and sometimes more important) than the product itself. If you've been struggling with a way to make your products stand out take a cue from the examples above. Think about ways to reframe your products in a way that appeals to your customers' sense of humor, sources of aggravation, personal style, etc.
This content is copyrighted. See my content sharing policy here.