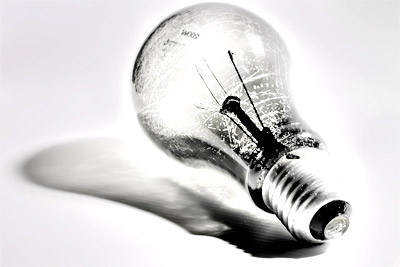 A few things have been circling around in my head this week. There's the flap about DecormyEyes.com, an online eyewear vendor who used negative ratings to boost his SEO rankings. (This story sent Google into a tailspin as they vowed to change their algorithms to block unscrupulous businesses from gaming their search rankings.) There's also the debate about Etsy's new "circles" tool which enables consumers to shop on Etsy socially. (Circles lets you see what friends have liked and helps you find stuff to buy based on friends' finds).
One commenter who shops and sells on Etsy said, "I hesitate to open a stand-alone shop because I feel like Etsy is so pervasive. It gets mentions on the Today Show and Martha Stewart regularly now. Plus, when I can find what I want there, I like shopping there better than individual websites, primarily due to the feedback feature." This struck a chord with me for a few reasons:
1. Etsy is big and this new feature is just one more way for them to grow. Circles encourages more browsing on their site and hopefully more sales on Etsy. Etsy makes money no matter who sells so this is nothing but a win for them. As a vendor, this is a mixed bag. Yes people can find you, but traffic you worked to deliver to your own shop can also be lost to this tool.
2. Just because Etsy is big doesn't mean it should have a monopoly and, in fact, it does not. There are thousands of retail sites online. Many of them are successfully selling tons of awesome handmade/indie/vintage wares without any help from Etsy. Etsy is big but they don't own the internet and you need not throw up your hands in defeat and let them own your brand and your business.
3. We are in the process of doing away with our Etsy shop. We opened our Etsy shop when we first started because we wanted access to Etsy's large user base. We spent not 1 penny marketing our Etsy shop and not one minute promoting it. Any sales that came from there came from Etsy's search tool.
In 2 years we sold about 100 items. In the same amount of time we sold several thousand products through our own website. At this point our brand is growing and we don't want it tied to anything but itself. When customers buy from us, we want them buying from us, not another site that acts as a middleman. We want to control the customer experience. We want an easy way to get them on our mailing list, get them to our blog, get them to our Facebook page, etc. We wanted it to be easy for customers to pick the size and color product they wanted. We also didn't want to deal with all the manual effort involved with listing on Etsy and entering orders that came from Etsy. (We had to hand key all orders from Etsy into our order management software.)
For all those worried that people want to shop on Etsy instead of an individual designer site, this is proof that people will shop where the trust is. People shop on Etsy because they're an established brand that has built trust. You too can become an established brand and build trust and you don't need Etsy to make that happen.
4. Feedback is not only on Etsy. If you're an ill-behaved merchant, customers will make it known. They can do it on Twitter, blogs, Yelp, etc. Reputation management is not a concern only for Etsy sellers. So with that in mind, be good or your misdeeds will get out.
On the other hand, I think there are some customers who abuse Etsy's feedback feature and use it to behave badly and get away with it. This is one of the things that helped push my company off of Etsy. We had too many customers behaving as though buying from our shop was a charitable activity rather than a retail transaction. We had customers throw fits when custom made items were not shipped immediately (despite our clear indications about the time frame we needed to make the custom made items). We had customers scream as us for canceling orders they didn't pay for.
There are crazies everywhere, and we sometimes get some tough customers on our own website, but not at the same rate that we saw on Etsy. People don't typically think it's okay to behave this way if they're dealing with Amazon or Banana Republic, but they think it's okay on Etsy.
They get this idea in part because they know they can leave their hate mail right on your own shop website if they don't get their way and there's nothing you can do about it. You can't remove their rant, however unreasonable, and you can't even respond to it.
The other reason I see people getting the idea that they can misbehave on Etsy is because a lot of Etsy shops act like they're a charity. I see forum posts like "buy my stuff so I can afford diapers for my baby" and "If I don't sell soon I will be foreclosed. BUY MY STUFF! 50% OFF EVERYTHING MUST GO!!! MAKE ME AN OFFER!" When people who sell on Etsy go around behaving this way, it gives the impression that it's a site full of unprofessional starving artists who will take any scrap of business they can get, no matter how abusive the customer that comes with it. This all lowers the entire tone of the site in my opinion. It drives down prices, encourages bad behavior from customers and makes everyone selling on Etsy look bad.
What do you think? Are you excited about Circles as a buyer or seller? Does being on or off Etsy effect your concerns about reputation management? If you sell on Etsy, do you worry about the impact the Etsy brand has on the brand you're trying to build?
This content is copyrighted. See my content sharing policy here.