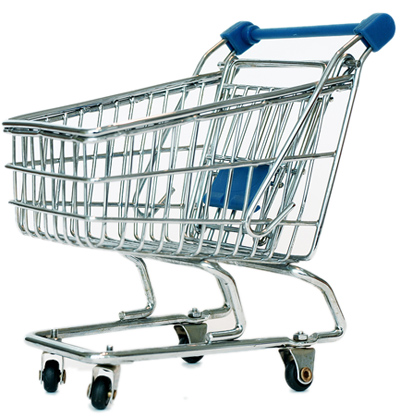 Like many of the people who read this blog, I have a shop on Etsy.com (as well as shops on sites like 1000 markets and Art Fire). That said, having my own website is completely indispensable. While sites like Etsy have some good qualities, here are a few reasons I couldn't be without a website of my own:
1. Convenience
My own website is a lean, mean, streamlined machine. It takes orders, it collects money, it sends out notifications when orders get shipped. The manual effort involved with dealing with the orders that come through my website is kept to a minimum.
When orders come from other sources, like Etsy, I have to manually enter those orders into my system. I have to double and triple check that I haven't made any errors while copying over the order information. Since most of my orders just come through my website, the amount of time I spend manually managing orders is kept to a minimum.
My own website also doesn't allow an order to be "complete" until a payment is collected. Since sites like Etsy separate the purchase and payment process, it's possible for a customer to "buy" and not pay. That means I have to track them down and if that doesn't work I have to request a refund for transaction charges. All those issues just aren't a concern with customers that come through my own site.
2. Too Many Logins
Sites like Etsy break one of the most important rules of e-commerce, they require logins. When it comes to selling online, the goal is to make life as easy for the customer. This means not requiring them to register for an account and not requiring them to remember a username and password.
Sites like Etsy require customers to log into both Etsy and Paypal! That's two logins. If the customer is new to both services that's TWO accounts they have to create just to buy something. As a customer I know I'm unlikely to actually jump through that many hoops to make a purchase.  On my website, customers just enter shipping and payment information and they're done. There's no logins to remember, there's no account creation involved.
3. Branding and Customer Relations
When I hand out marketing materials, I just want to promote my own brand. I certainly don't want to send customers to a website that hosts my business and my competitors' businesses.
Additionally, when someone comes to my online shop, I want to offer them lots of ways to keep in touch. I want my mailing list sign up form on every page they see. I want links to my Facebook and Twitter pages. I also want a way to reward loyal customers with coupons. Having my own website allows me to do all of that.Using a 3rd party service puts too many restrictions on my ability to customize the visitor experience.
4. SEO
A lot of the business I get online comes from organic search. Having my own website allows me to optimize for search engines to my heart's content. I can create as many landing pages as I like. I can make sure keywords appear in the title tag and URL. Using an Etsy shop doesn't give me that kind of flexibility.
Alternatives
So what are some alternatives to putting all your eggs in Etsy's basket? Here are a few ways to get going on a website of your own:
Disclaimer: I have NOT used any of the services above. I can't vouch for their awesomeness. I have a custom shopping cart for my business. That said, if any of you out there in blog-reading-land have tried the above services, feel free to chime in about your experience with them.
This content is copyrighted. See my content sharing policy here.